TOWN HALL MEETING ON THE SEXUAL & REPRODUCTIVE HEALTH RIGHTS (SRH) OF GIRLS AND WOMEN WITH DISABILITIES ON 28TH FEBRUARY 2020 AT LAPS NEW WORLD HOTEL, JABI, ABUJA.
The objectives of the town hall meeting were;
Create awareness about the SRH rights of girls and women with disabilities.
Identify ways of safeguarding the rights of girls and women with disabilities.
The meeting started at about 11:00am with 55 participants from different organization in attendance, 10 media personnel from different media houses, therefore, the agenda was set for the meeting. The meeting was well attended by stakeholders from different organization such as EU, FMOWA, Federal Ministry of Health.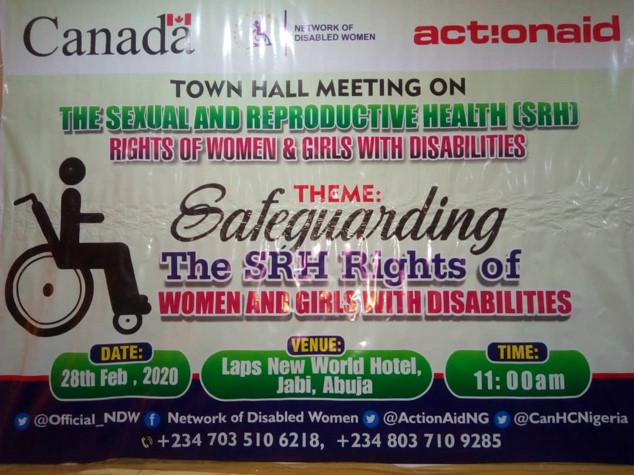 In her Welcome Remarks, Mrs. Lois Auta Udonkanta, Chairperson/CEO Network of Disabled Women thanked everyone for taking time out to honor the invitation. She went further to explain Sexual reproductive Health rights as the concept of human rights applied to sexuality and reproduction; she narrowed it down to the problems/ challenges Women and Girls with disabilities face when it comes to Nigeria such as lack of information, stigmatization, sexual violence and restricted access to health facilities.
She went further to make recommendation as follows;
Partnership with people in government should be established on how the disability right can be implemented.
Women and girls with disability need to be educated on SRHR because some of them do not know their right.
The information on SRHR needs to be taken to the grassroots.
There should be collaboration between international development partners and stakeholders.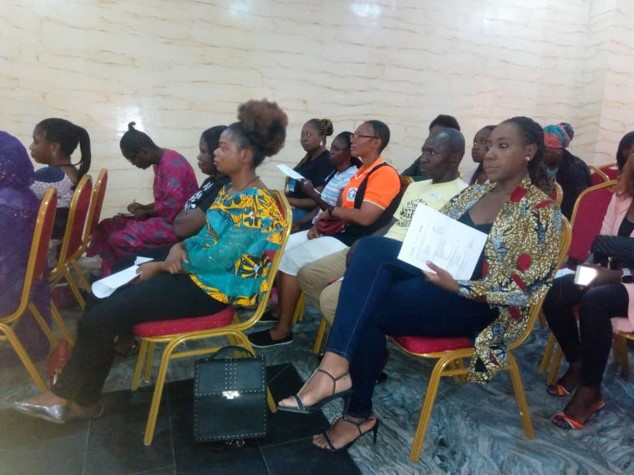 Deputy Chief of Party Devtech was represented by Dr. Folake Akeju, stated that women and Girls with disabilities face ten times more of sexual violence and an end should be put to this. In order to reduce sexual violence, sensitization will be taken to the grassroots to children girls and women with disabilities.
Chinyere M. Eyoh, Ed of SOAR Initiative explained that SHR include being able to make decisions concerning sexual and reproductive health right and that proper sensitization and capacity building will be carried out.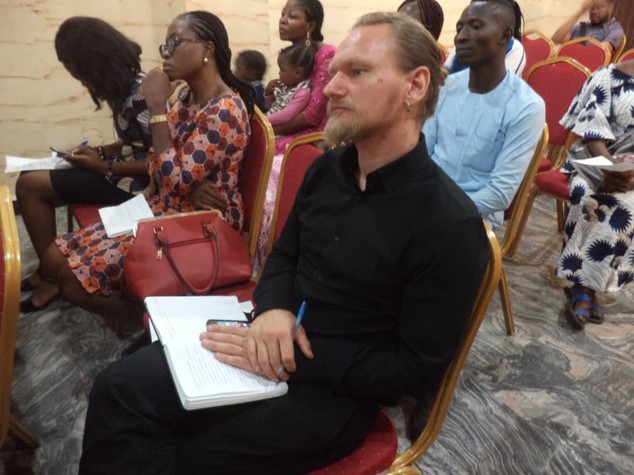 Other stakeholders such as the representative of European Union in Nigeria Director of Special Project, Federal Ministry of Health and Federal Ministry of Women Affairs also gave goodwill messages and also assured us of their unalloyed support in sensitizing young women and girls on their SRH right and also the complementation of disability bill.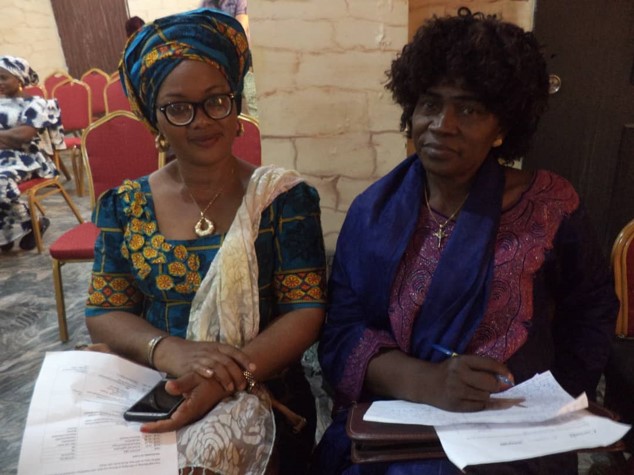 There was a panel session comprising of four panelists. The panelists were Barr. Catherine Edeh , Ndi Kato, Abiodun Essiet and Mrs. Lois Auta as a moderator. The panelists painted some challenges faced by Women and Girls with disabilities on SRH rights. Such as social disparity, restricted access to health facilities and health outcomes, lack of information and education.
Barr. Catherine Edeh recounted her experience at a health center and how there was communication barrier between her and the health practitioners, her bill was doubled because there was ineffective communication and how the hospital wanted to exploit her seeing that she is someone with a disability. She emphasized that the communication gap needs to be bridged.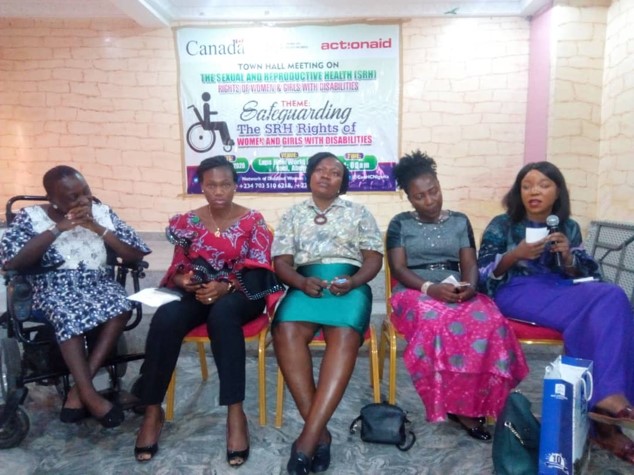 Some recommendations were made on how the SRH rights of women and girls can be safeguarded and they are;
Inclusion should be provided for Women and Rights living with disabilities on SRHR
Our environmental structures could be made accessible for women & girls living with disabilities.
Our health system should be strengthened.
Health practitioners and hospital staffs should be educated and trained on how to treat PWDs.
The government should sensitize the public with disabilities should be changed.
Stigmatization and stereotyping people living with disabilities should be stopped.
Sign language interpreters are needed for the deaf in health centers.
Women and girls should know their rights and report rape cases.
Drugs should be made affordable.
Women and girls with disabilities deserve equal opportunity, therefore PWDs should be normalized in every space.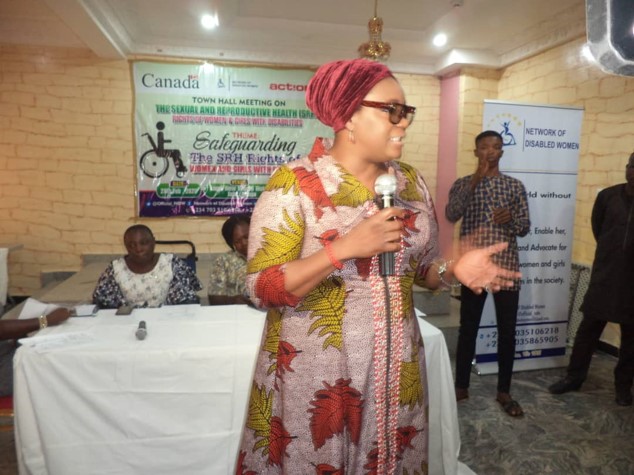 Watch snippets of the Town Hall meeting;
https://youtu.be/R_pr7GW1jkw
https://youtu.be/GMzeWS7kiqc
https://youtu.be/VwPIRTthj5A