The National dialogue held on the 13th of March, 2020 with support from ActionAid Nigeria and Global Affairs Canada.
The objectives of the National Dialogue are to;
Create awareness among the key stakeholders on the rights of women and girls with disabilities.
Map out strategies for safeguarding the rights of women and girls with disabilities.
Develop and strengthen existing partnerships on the protection of the rights of women and girls with disabilities.
In attendance were key stakeholders including;
House Committee on Human Rights
Federal Ministry of Humanitarian Affairs, Disaster Management and Social Development
FIDA Representative
Country Director representative, ActionAid Nigeria
Federal Ministry of Women Affairs
National Human Rights Commission
European Centre for Electoral Support
National Orientation Agency
National Directorate for Employment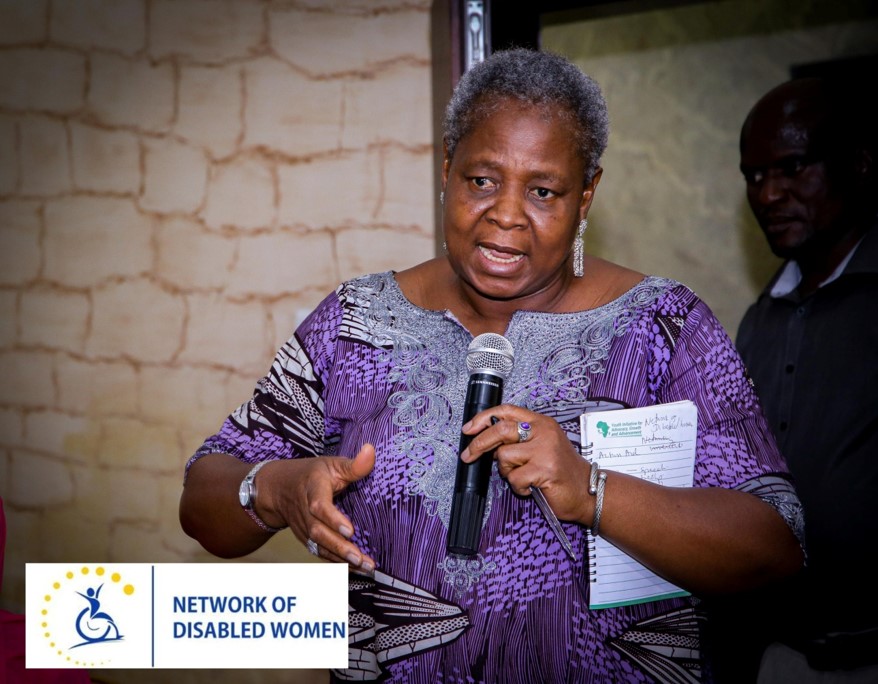 In her welcome remarks the Chairman, Network of Disabled Women (NDW), Lois Auta noted that Women and girls with disabilities are more prone to violence than their able bodied counterparts. She noted that they face a double challenge of being women and living with disabilities.
She further stated that their several legislations gaps that affect the lives of women and girls with disabilities, she cited the fact that although Nigeria has a disability legislation enacted in January 2019, its implementation is still very poor.
The representative of ActionAid Nigeria, noted that AAN identified several Organizations deemed capable of championing the rights of Women and Girls that they would work with and NDW was among such organizations, she pledged AAN's support to NDW and other CSOs to ensure that the rights of Women and Girls with disabilities are safeguarded. She also encouraged the Government to pay attention to the cries of the various Civil Rights Groups to ensure that there are adequate policies to safeguard the rights of Women and Girls in Nigeria.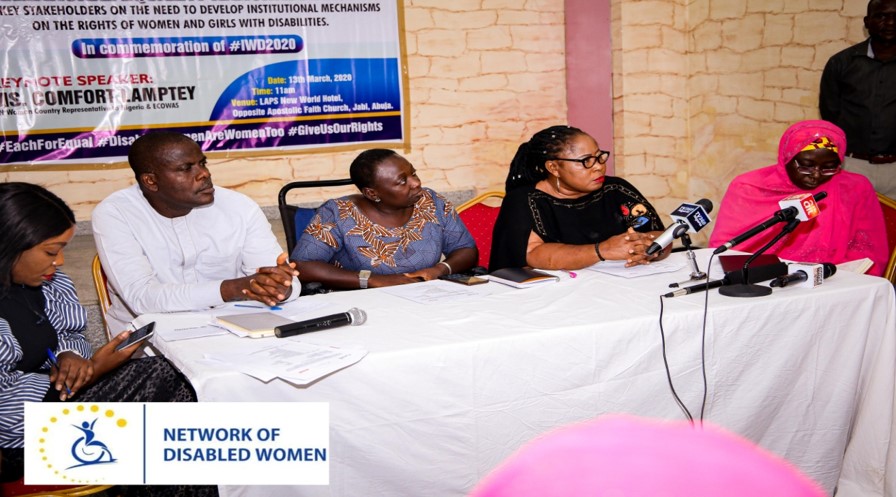 The Representative of the European Center for Electoral Support (ECES) stated that ECES takes the issues of Inclusion seriously and noted that they have been supporting key stakeholders on mainstreaming PWDs particularly women in the electoral process. While the representative of the National Directorate of Employment stated that Women are generally productive and until women with disabilities are well equipped with the adequate skills they need most of them will remain poor and marginalized. She stated that NDE has put up several arrangements for training of Women on skills to increase their chances of gaining employment. She further stated the Agency's willingness to partner with NDW on the training of women and Girls with disabilities.
It was also agreed that when women and girls are given opportunities, they can do exploits. But it is important that they are given a level playground. Women with disabilities should be included on equal basis. Other CSOs were also encouraged to push conversations on inclusion. Organizations and countries that are more inclusive tend to be more productive.