A member of NWD, Blessing Mary Ocheido was nominated as a Beijing+25 fellow on a Generation Equality Platform. Through the program she was able to attend a youth consultation meeting on the Beijing Declaration And Platform For Action (BIPA) on gender equality from the 11th to the 14th of August, 2020 in Abidjan.
It was an amazing experience for her, interacting on an inclusive platform about women and girls with disabilities rights and the way forward in commemoration of the 25th anniversary of the Beijing conference. It was also a great opportunity for her to talk about the challenges of women and girls with disabilities in Africa.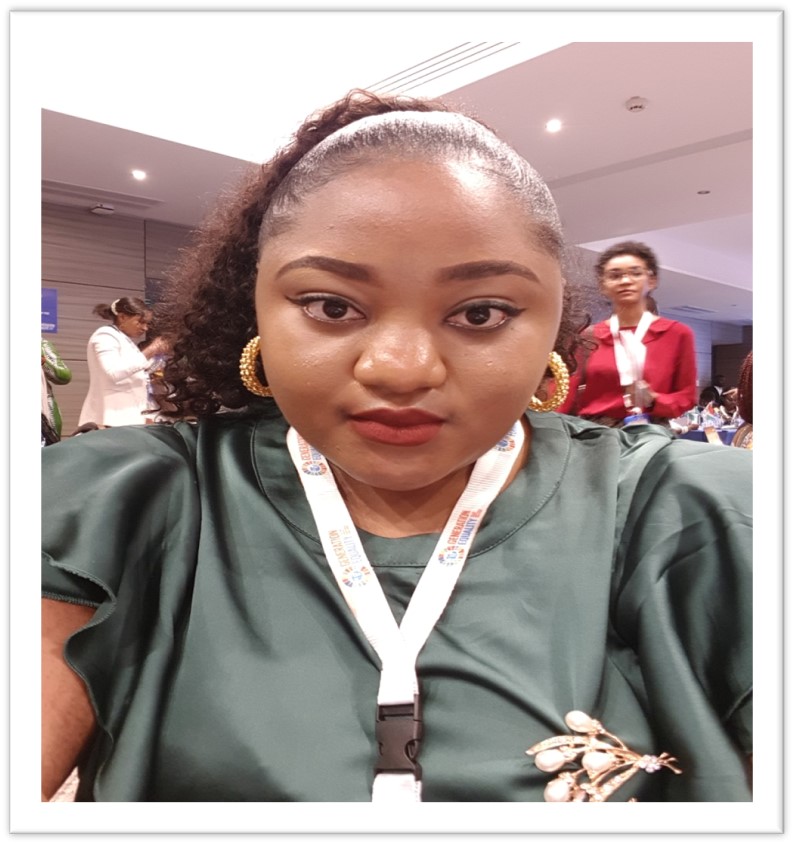 In her words;
I had the privilege of being one of the young African women chosen and sponsored by the UN Women to attend a Youth consultation meeting on the Beijing Declaration and Platform for Action (BfPA) on Gender Equality. It was a great opportunity to talk about the challenges of women and girls with disabilities in Africa and these were my recommendations;
Adopting and implementing policies that protect the rights of people with disabilities.
Access to quality education and training for women and girls with disability by creating inclusive spaces of learning.
Representation of women with disabilities in political and decision-making spheres as they would then be able to push for the implementation of adequate policies for people with disabilities.
A support system for women and girls with disabilities especially at the home front. Parents with special needs children should be dissuaded from discriminating, abusing, starving, locking up and/killing them. Adequate resources and help should be made available to them even at the community level.
Eliminating employment discrimination to improve the economic status of women with disabilities.
To get all stakeholders on board including engineers, architects, traditional and religious leaders, health professionals and government officials on board with protecting and advancing the rights of women and girls with disabilities.
Educating and sensitizing the public on the need to stop perceiving people with disability as undesirable and as objects of charity but as equal with full human rights.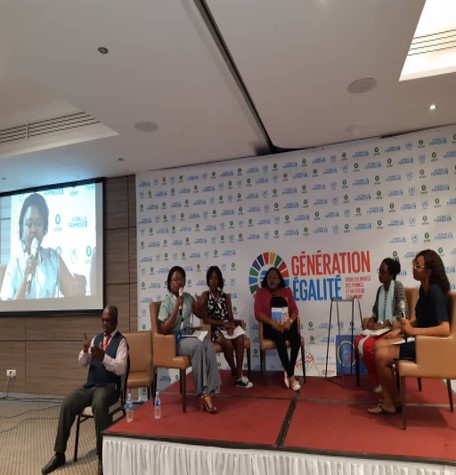 I want to express my profound gratitude to Hon. Lois Auta (NWD's President) who made all these possible in the first place. She recommended me to the UN Women and it has led to great things. For this trip, she also gave me of her motorized wheelchairs because hers was more portable. She also drove me to the airport and followed me all the way in to the Check-in counter. She has done so, so much for me and I simply cannot thank her enough for always believing in and supporting me. You are truly one of my greatest blessings of 2019. Thank you so much, ma!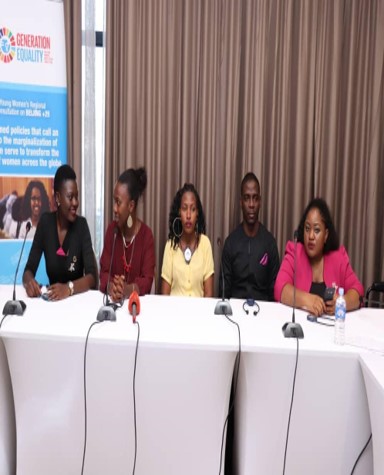 Abidjan was fun, the people were very kind and I had so much fun. 
You can read more:
/http://<!– wp:paragraph –> <p>•Media Link: <a href="https://www.facebook.com/100002021774405/posts/3635561306521226/">https://www.facebook.com/100002021774405/posts/3635561306521226/</a></p> <!– /wp:paragraph –>